Riddle Elementary School Art
Ms. Dixon's Kindergartner Class Creates Spring Chicks!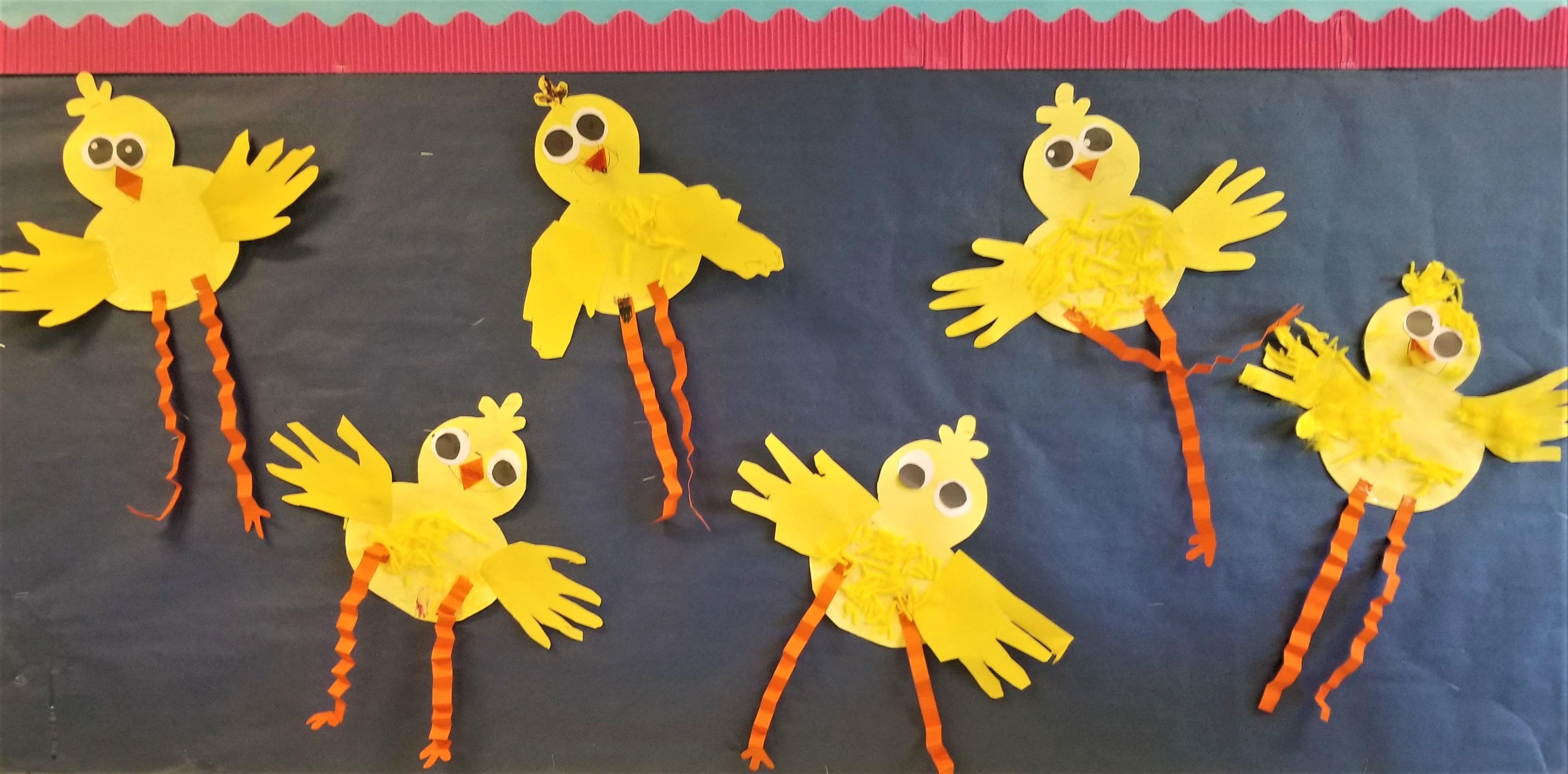 Mrs. Colby's Class Celebrates Easter!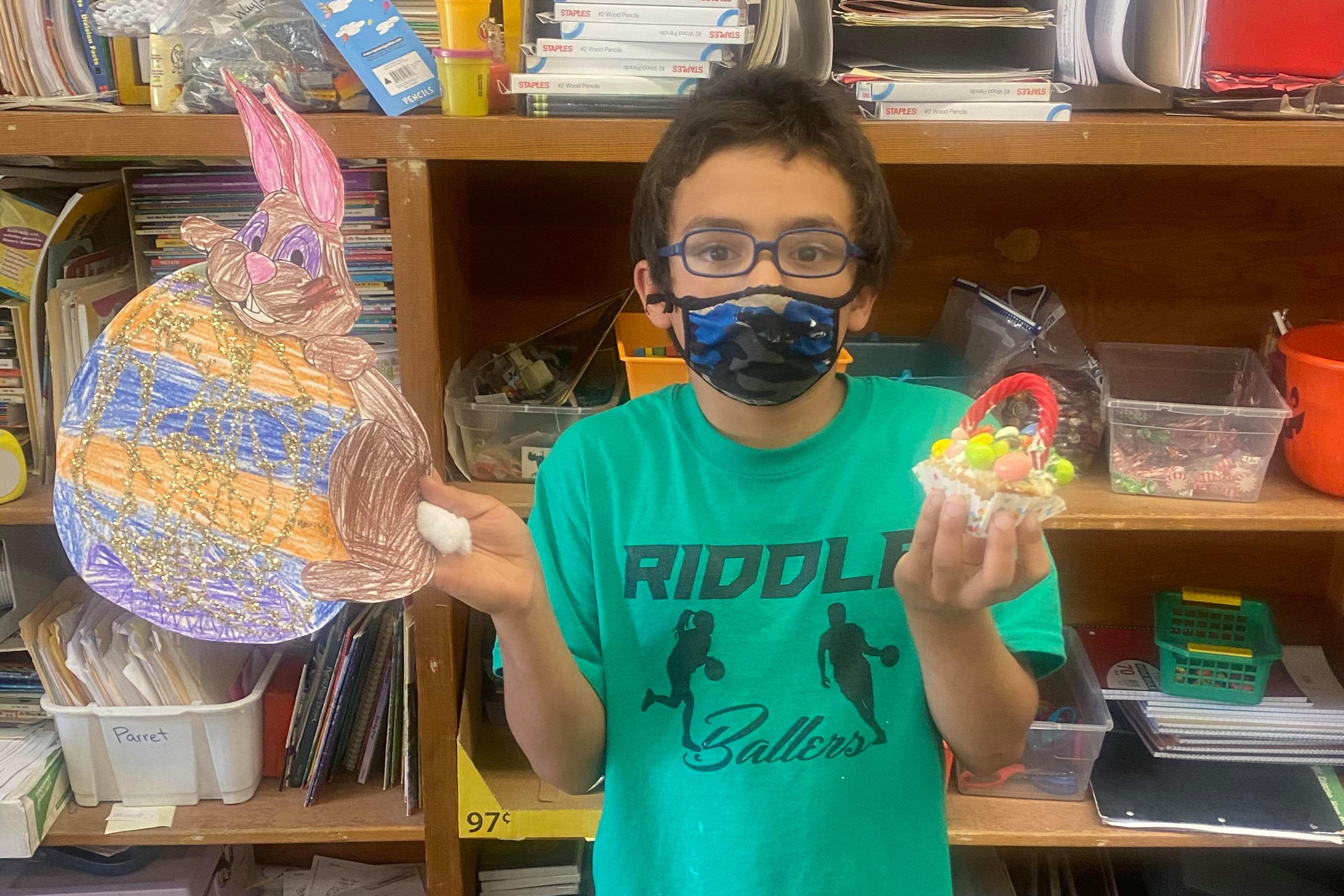 Mrs. Parret is now Mrs. Colby!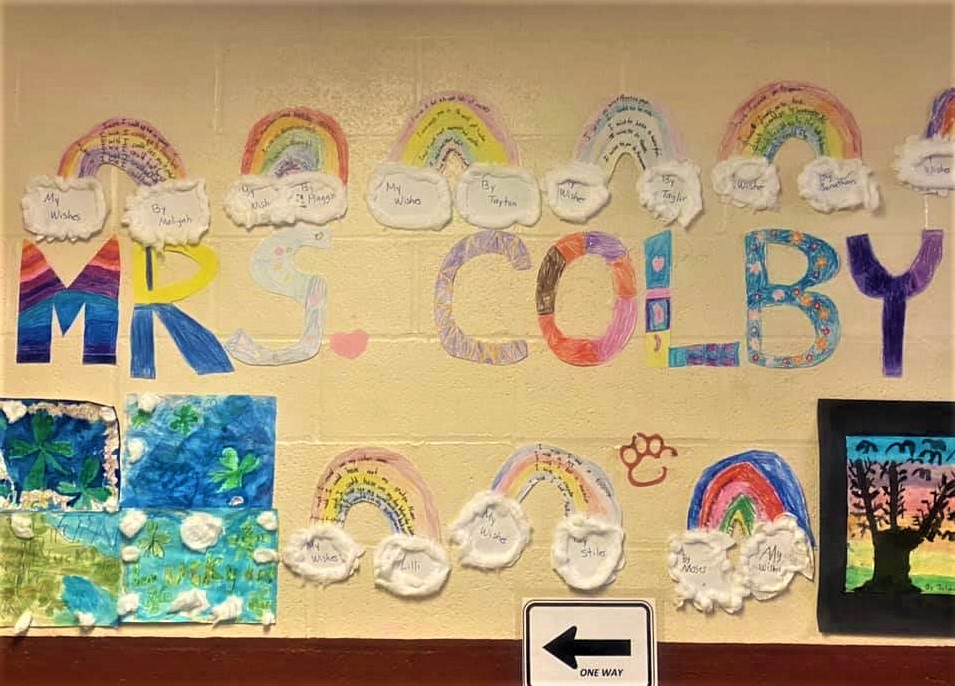 Leprechaun Fun with Kindergartners (Ms. Toni Dixon's classroom)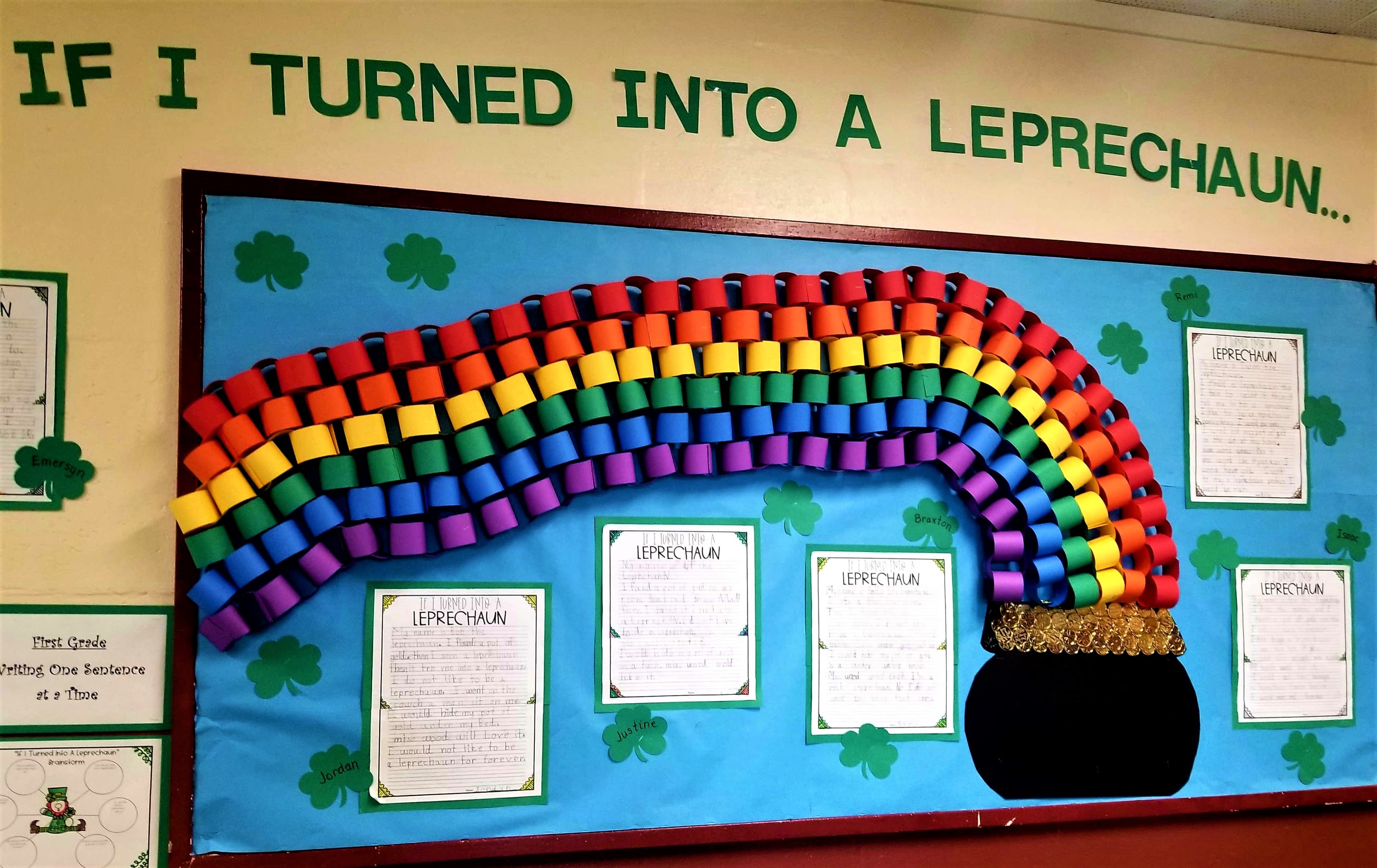 Celebrating 100- and 101-days of school (March 8 and 9, 2021).
A third-grade student in Mr. Osborn's class created this amazing artwork with 100 feathers.

Some first-and second-grade students celebrated by making 101 Dalmation hats with droopy ears and doing some 101 math sheets that made use of dice and coloring. Another project was placing 101 dots on a dog. Students even wore their hats out to recess. So, cute!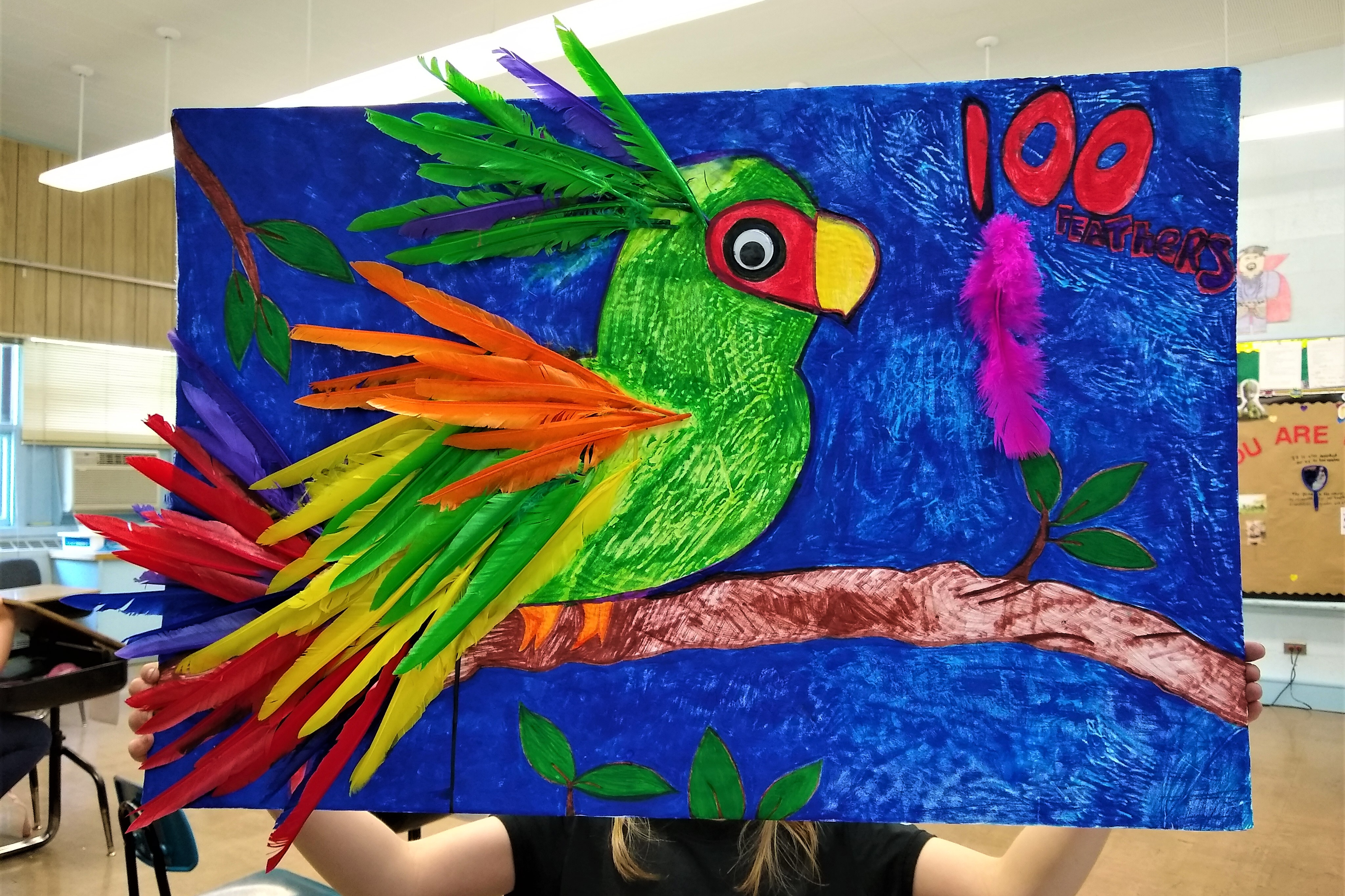 Celebrating Riddle's 128th birthday on January 30, 2021, our K-2 students designed and made multiple letters for this compilation.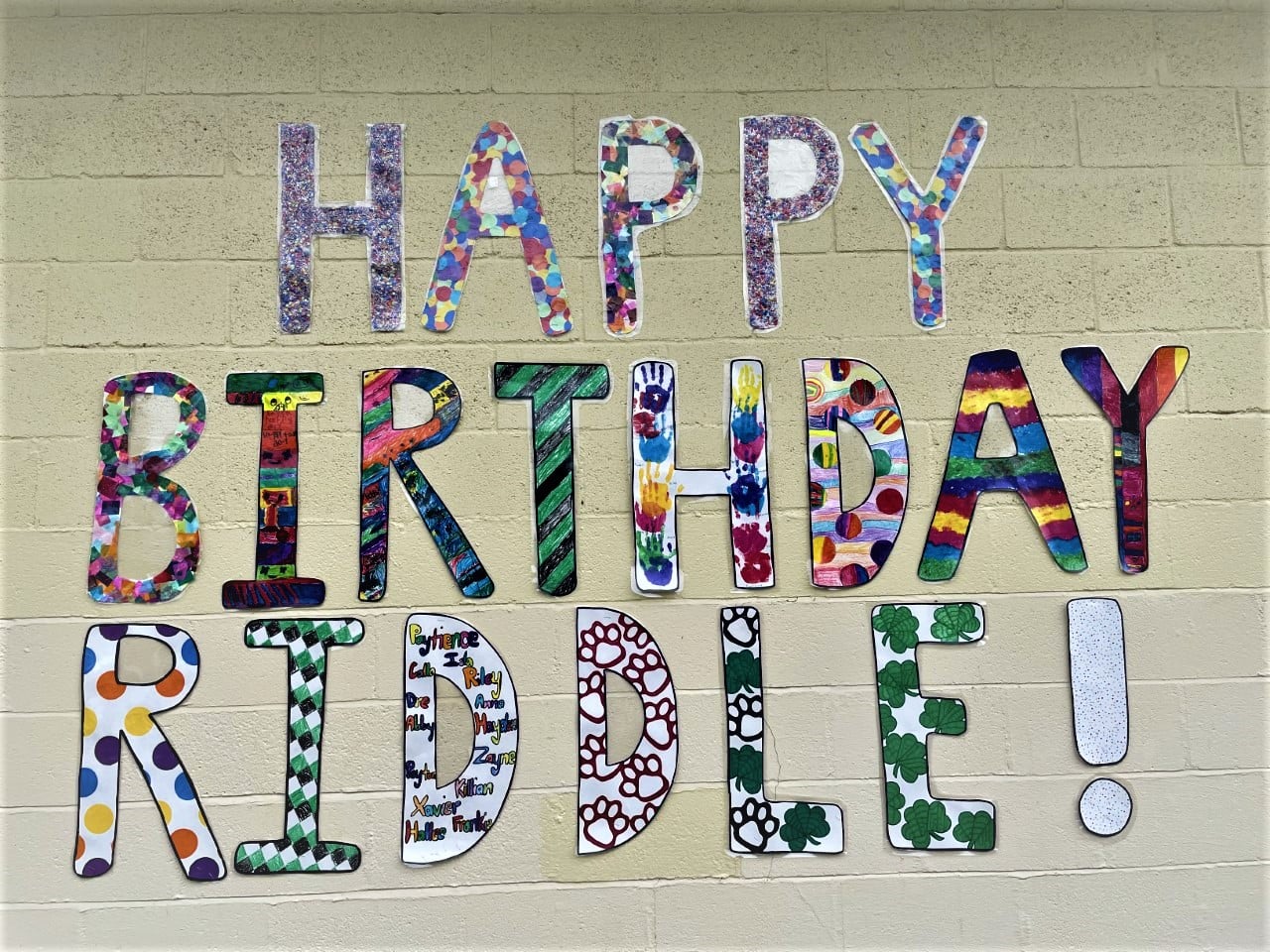 Artwork from Ms. Parret's third-grade class in honor of Martin Luther King Jr. Day, January 18, 2021.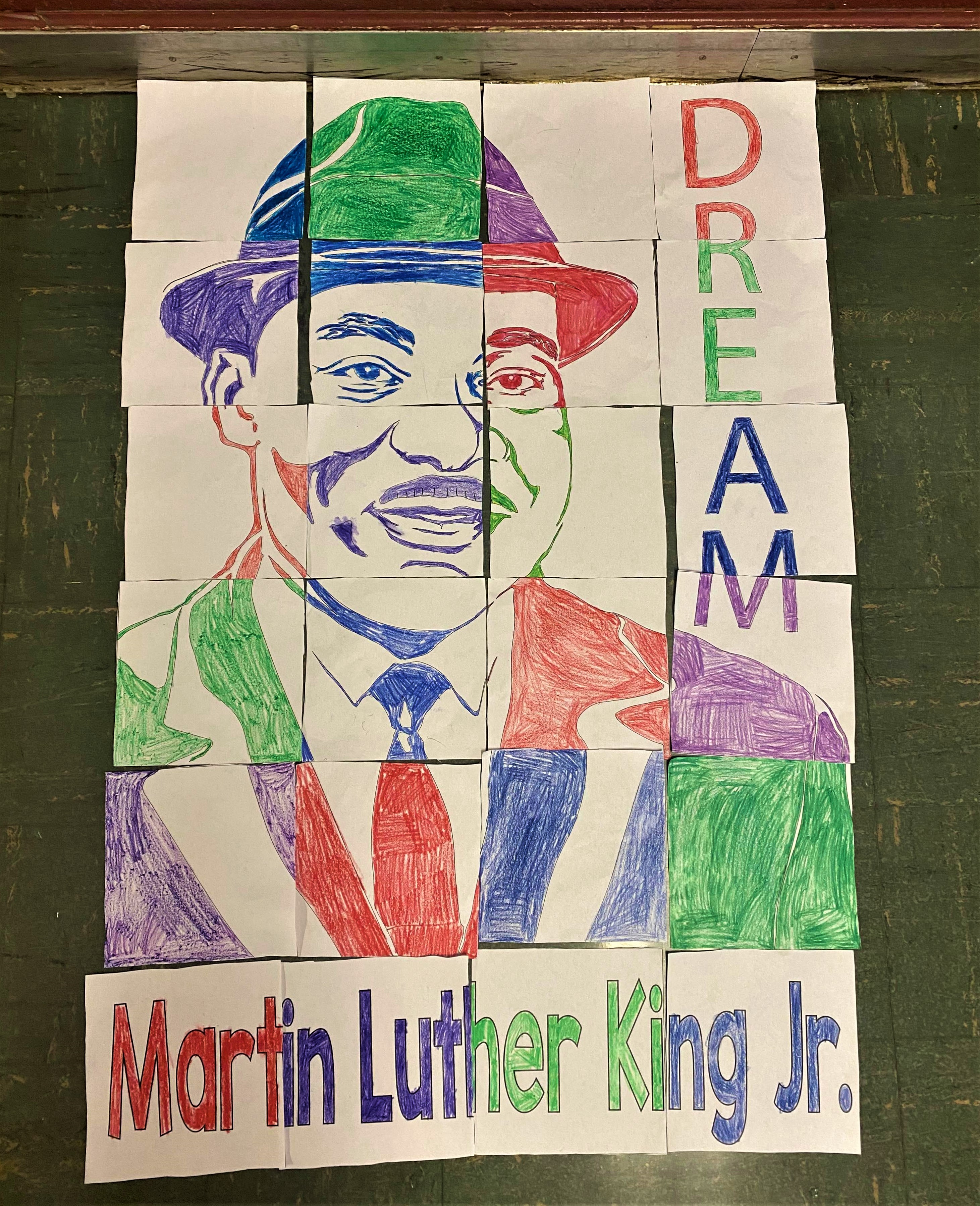 Some holiday fun in Ms. Wood's first-grade class, December 2020.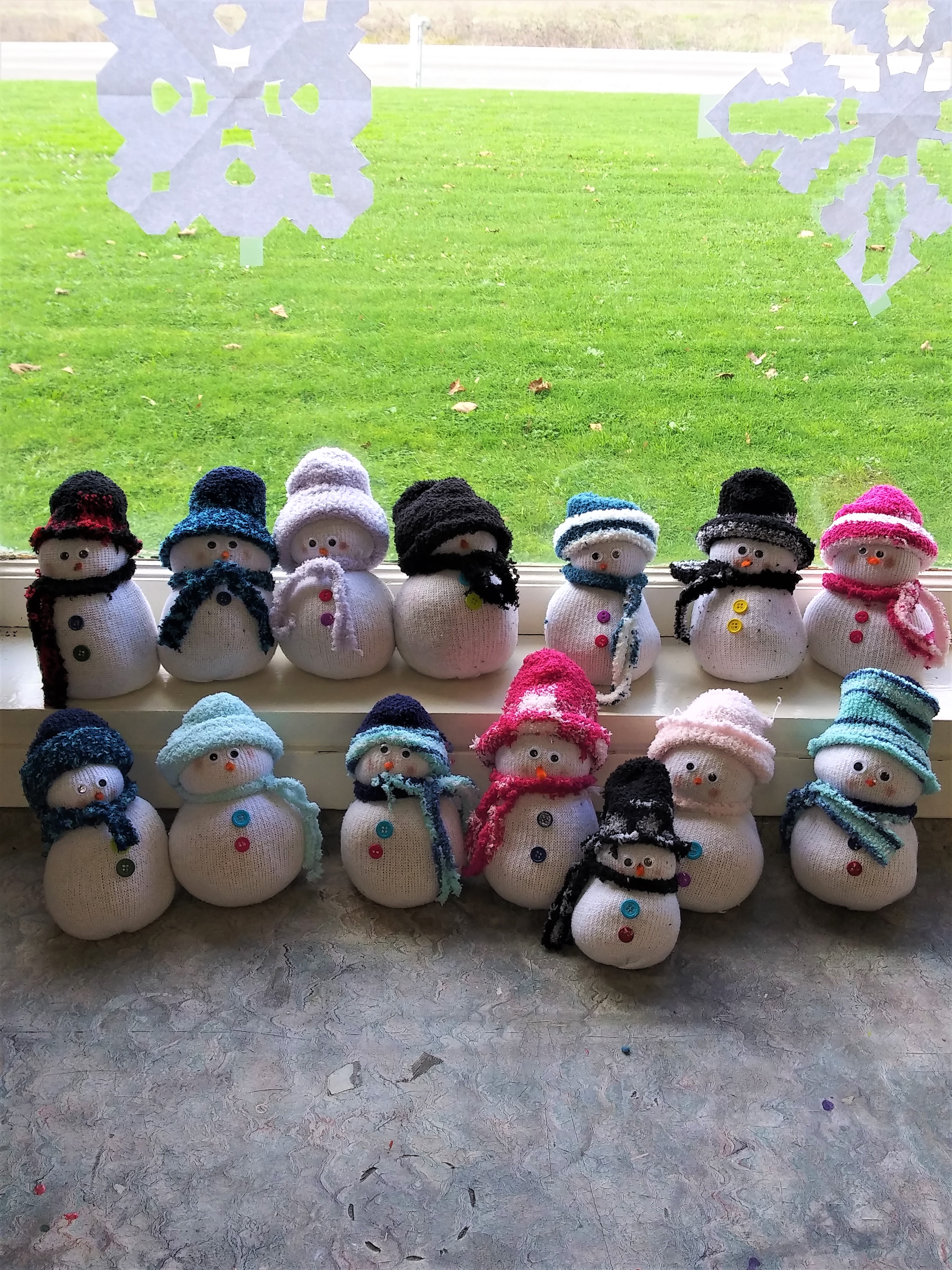 October 2020 art from Ms. Stacey's second-grade class.