A Message from the Elementary School Principal
Dear Riddle Families,               
Welcome to the 2023-24 School Year! We are going to have a fantastic year of learning and growing at Riddle Elementary School. School will begin on Monday, August 28th for our elementary students. I am excited to welcome back our returning students and meet our new families, too.
On September 11, we will host our Open House from 6:00-7:30 p.m. where you will have an opportunity to meet your child's teacher and tour the school. Our Student Handbook will be coming soon too, which will be available electronically through our website. Thank you to all of you who have installed our school district app! This will be our primary way to communicate. If you have any questions, please reach out to our office for assistance.
We are dedicated to providing the best educational experience we can at Riddle Elementary School! All of us will do our best to provide a loving and supportive learning environment for every child in our care. Thank you for your support and trust in us!
Let's GO Panthers!
Sincerely, Laura Means
Riddle Elementary School
463 Park Street
Post Office Box 270
Riddle, Oregon 97469
(541) 874-2226 | Fax: (541) 874-3265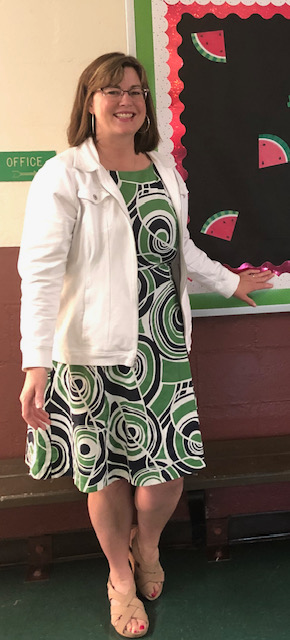 Over 400 Panther community members came to Family Fun Night to play games, engage with each other and show off Halloween costumes. Family Fun Night is a school-wide event we put on a few times per school year; it is designed to keep communities involved in the learning process with their student, putting the focus on fun-with-learning.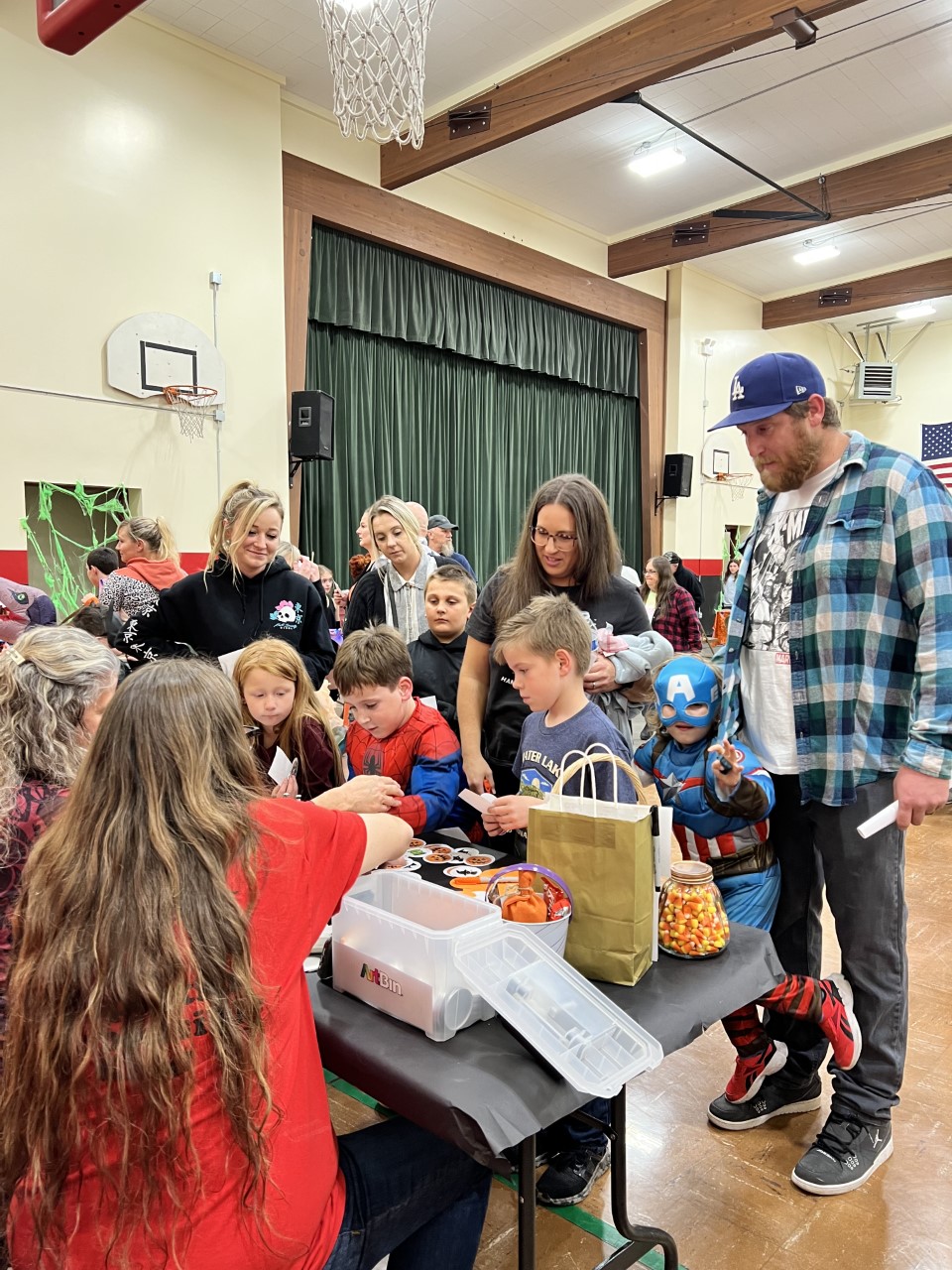 Tailgate Party, BBQ & School-Wide Dance
It's an annual event! The Riddle School District staff and students enjoy putting together a tailgate party with a community BBQ every year. In addition to our BBQ fun the Elementary Panthers are the half-time show at the football game with a school-wide dance. This year our Panthers line danced to Cotton Eye Joe.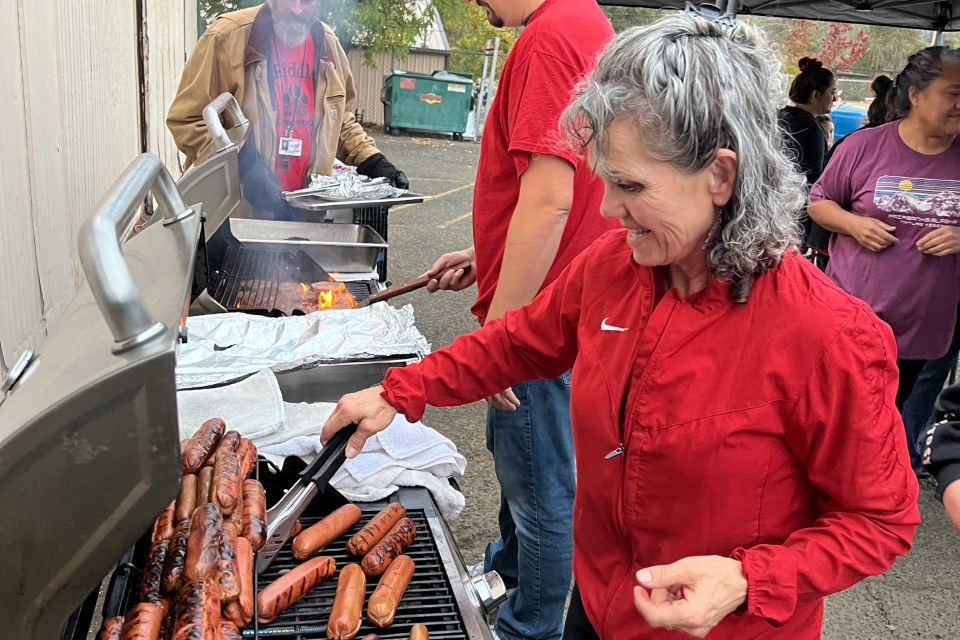 Decorating Riddle Town Christmas Tree